How To Remove Mold From Your Wooden Door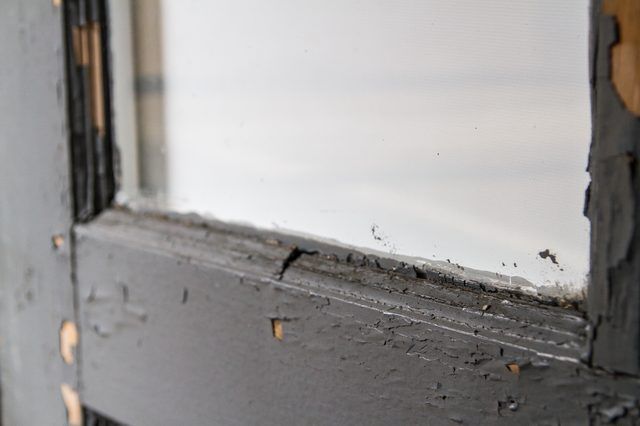 Mold has the uncanny ability to grow in damp spaces. Its patchy black, green or gray spots make it hard to miss. Followed by its foul and musky smell, mold can grow to an untamable extent. Certain types of mold emit a highly toxic odor that can exacerbate people with respiratory issues. Be sure to remove it as soon as you discover it. Here is a method using detergent and a cleaner to ensure that your door never has mold growth in the future.
Creating the Solution
Take a large bucket and mix one part mild detergent, 10 parts bleach, and 20 parts warm water. Be sure to wear proper eye protection, gloves and a face mask when handling this mixture.
Prepping the Door
Spray water on the mold-covered areas. This prevents mold spores to float in the air while you are cleaning the area. This is where the mask and eye protection become important. Inhaling traces of the mold or having it reach your eye can cause problems.
Cleaning the Door
Use a sponge to clean the entire door surface. Dip the sponge back into the bucket repeatedly until the entire surface is mold free. This solution helps kill the mold instead of temporarily removing it. Mold has a tendency to come back and feed in the same area where it first started inhabiting. To truly remove it, you need to kill the source.
Rinse and Dry
Take your door and rinse it down with fresh water. Then take a sponge and rub it down so the water spreads everywhere mixing out the solution. Air-dry it completely in a ventilated area.
Mold removal can cost you a pretty penny when you look for a professional to get it done for you. Using this easy-to-use guide, you can say goodbye to your mold problems. Don't forget to make sure you kill the source of the mold, or else it will come back and you will have to repeat the process from the start.
Bio: ETO Doors is a producer of high-end doors. Built-to-last, their products are durable and made with quality in mind. Working as a company to provide a greener environment, ETO Doors is certified by the Forest Stewardship Council to promote responsible management of the world's forestry. Read ETO Doors reviews online and you will know that they give the consumer quality and guarantee satisfaction.